Danielle was raised by six parents. Hope has two dads. And Ilana, on her 16th birthday, confronted her mother (at the time married to her father) with a question: "Are you having an affair?" she asked. "With Elizabeth?"
Danielle, Hope, and Ilana are the children of LGBT parents–those fairly rare creatures that have been prodded and poked by science, leveraged in Supreme Court hearings, and the subject of much rancorous debate. They are also the centerpiece of "The Kids," a multimedia project by photographer Gabriela Herman that documents them, simply, as individuals.
Herman began the project five years ago as a means of exploring her own story. Her mom came out when she was a freshman in high school. Raised in Boston in a traditional home–with her mom, dad, brother, and sister all under one roof–the revelation came as a shock. "When a parent comes out there's like that moment," Herman says. "It's a very marking moment."
When she found herself in her late 20s, with her relationship with her mom much improved, the idea for "The Kids" emerged. Herman wanted to find others like herself and tell their stories, and maybe begin to talk about her own.
Over the course of four years, Herman connected with 38 subjects for "The Kids." She photographed each of them alone, without their families, and looked for settings that were natural, intimate, and reflective of who they are. "I really wanted to make the spotlight about us, our stories," Herman says. The portraits are vibrant, close up–communicating an unashamed openness.
For each portrait, Herman focused the setting on the subjects' "moments," either when a parent came out, or a significant experience they shared with a gay parent. Jamie's mom came out to her on a road trip, so Herman photographed her in a car. Diana was photographed in the shirt she wore all through 8th grade, the year she found out her Dad was gay.
The project aims to be a layered experience, says Herman. Viewers can stick to the photography on its own, read the captions, or dive deeper and listen to short audio clips that accompany each photograph, which provide a fuller story.
"The Kids" comes at a historic moment for LGBT rights. It was published in The New York Times in June under the headline "What could gay marriage mean for the kids?" while the US Supreme Court argued over that very question as it debated the future of same-sex marriage. Later that month, the court issued the landmark ruling that the ban on same-sex marriage was unconstitutional, thereby legalizing it in all 50 states. As cited in the court's opinion, one of the motivations behind the decision is that it "safeguards the children."
Herman didn't intend for "The Kids" to be a political act, or even a case study. "There's no result," says Herman. Just kids. Kids who never thought twice about their family's uniqueness, or who were forced to defend it, or who, like Herman, were shaped by it.
It wasn't until Herman began the project at age 29 that she even met another child of LGBT parents, but the rarity of that family structure seems to be changing. According to US census data, the number of same-sex households with children rose by 30 percent between 2010 and 2014 to just over 135,000 families, more than 90 percent of which include biological children. Same-sex parents are still a tiny minority; they only make up half of one percent of all parents in the US. "In a way, the project won't be relevant" in a few years, says Herman, "but it will certainly mark a period of history, where it was something that people struggled with and didn't discuss. I'm glad to be able to capture that."
Herman's subjects, all in or post-college, are part of the first generation of children of openly same-sex couples who are now entering adulthood. The first adoption by a same-sex couple was only in 1986, the next wasn't until 1992, and data on same-sex households only begins in 1990.
Herman is now close with her family. These days, when she says "family," she's referring to "Me, my siblings and our partners, mom and Robin and Robin's kids and their partners, and my dad and sometimes my dad's girlfriend." At least in the case of herself and her siblings, Herman can say with some non-scientific certainty, that The Kids are alright.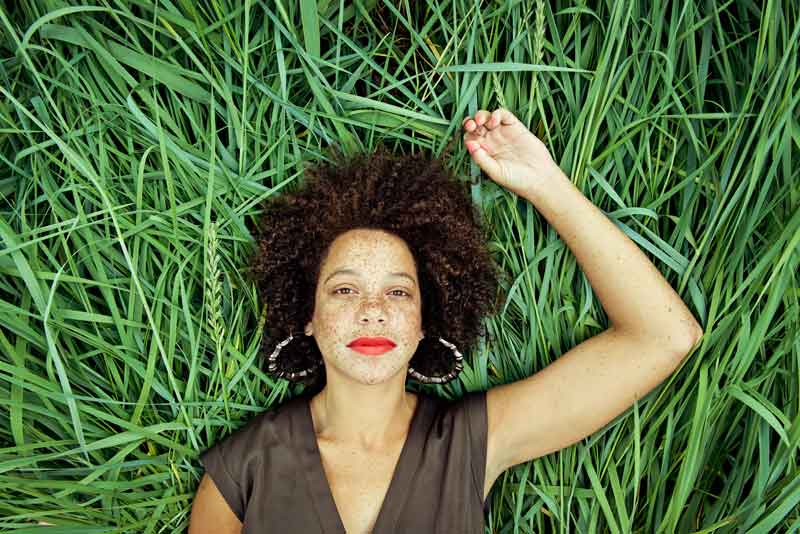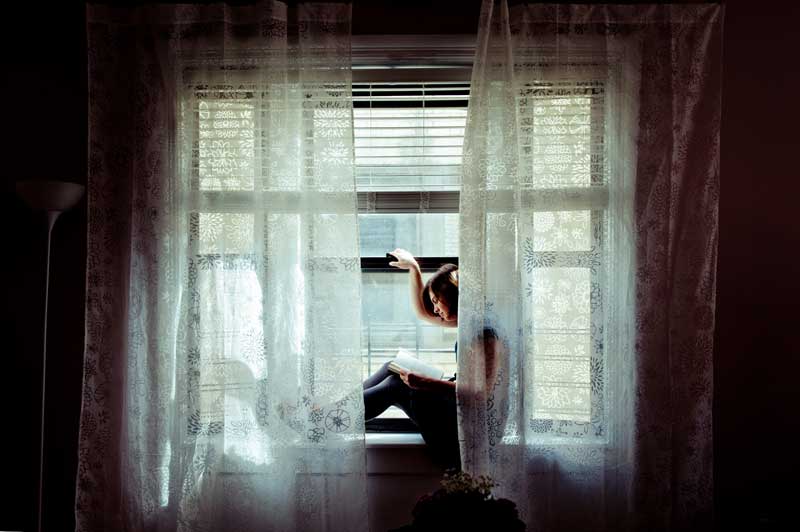 Chava Gourarie is a freelance writer based in New York and a former CJR Delacorte Fellow. Follow her on Twitter at @ChavaRisa