If you're a freelance writer or a PR professional, you probably know that pitching is a delicate art that sometimes yields great results and sometimes ends in heartbreak. When it doesn't go your way, sometimes there's a clear reason for rejection—the time hook has expired, or there's already a piece on that topic in the works. But often it's a little more ephemeral than that. An editor just… doesn't like the idea. Or—#realtalk—you.
Editors struggle with this. "Difficult" writers—people who blow deadlines or are unnecessarily unpleasant about changes or fail to provide factchecking materials—are easy to reject. But sometimes it's more complicated than that. An editor friend recently asked me:
What do you do when a writer who you have worked with before pitches something, and it's a good topic, it's timely, and they are a lovely person, but literally the only reason you don't want to assign it is that they are a bad writer? I know the short answer is "lie," and I'm saving myself trouble in the long run, but I feel like a jerk.
Oof. All editors sometimes acquiesce and accept pitches from less-than-stellar writers who are excellent reporters with great ideas. But sometimes bad writing is a dealbreaker. When I was an editor, I turned down some excellent pitches because I knew how much rewriting was in store for me if I said yes, and I simply didn't have time. In a recent essay for The New Republic, veteran editor Michael Kinsley explained:
Every editor has a set of stock excuses for turning down articles with minimal damage to an author's feelings. I usually went with a vague, "Doesn't meet our needs right now." It always amazed me when a disappointed author would cross-examine an editor, pointing out the logical flaws in the reason offered for not publishing his or her masterpiece. "What do you mean, you just ran a piece on a similar topic? That one was about tourism in Bolivia. This one is about Trotskyism in Bulgaria. You're not making any sense!" I used to think, "Well of course I'm not making any sense. I'm lying to avoid saying, 'Your piece is unpublishable crap.'" What I usually said was a cowardly, "Let me have another look."
I'm going out on a limb and guessing that he didn't end up accepting the pitch the second time, either.
A similar situation applies to many PR or marketing pitches that editors get. Sometimes a product, idea, or press release just isn't interesting enough to hold an editor's attention. Kate McGee is working to promote her startup, SkillCrush, which teaches basic programming skills. "I'm really wondering if media kits are still the way to go?" she asked me. "Or do editors prefer something else?"
I told her that the best pitches contain facts. It's hard to find a perfect news peg, and it's really easy for reporters to get bland statements and quotes, but if PR folks include facts like "only TK percent of people know how to code" or whatever, then they're giving writers and editors something to work with. Making their jobs easier.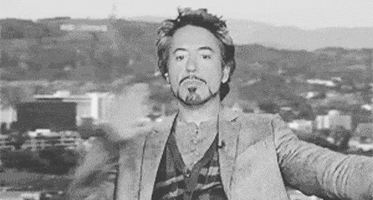 After the election, I got a dozen press releases from women's groups about women's victories at the polls. But not a single organization sent a comprehensive list of women who were elected the night before, or stats about how many women ran versus how many won, or any other concrete facts I could have used. Chasing that stuff down was hard, and if an organization had done that work for me, I would have been far more inclined to quote someone there. And I definitely would have credited them.
Whether freelancer or publicist, you can always ask for a straight answer as to why your pitch was rejected. Maybe the editor won't respond, but then again, maybe they will. And if you don't like what you hear, do what you can to shake it off. There are other editors in the business.

Has America ever needed a media watchdog more than now? Help us by joining CJR today.
Ann Friedman is a magazine editor who loves the internet. She lives in Los Angeles
Tags:
#Realtalk